about
What is Nishimura Mfg.

Contribution for Science through Manufacturing and
Maintenance of Telescopes
We, Nishimura Co., Ltd., deal with astronomical instruments, such as Astronomical Telescopes, Solar Telescopes, Specialized Observation Instruments, e.g. used in scientific research and education field. Our products are staring to space in world-wide facilities, not only in Japan.
Observation technology is essential to the progress of Astronomy. We hope to contribute to improve quality of "Space observation from Earth" and to the science evolution by developing and providing the important tool.
One-stop Service from designing to installation
All of our products are custom. The origin of our business is the order from Kyoto University in 1926. Realization of clients' request has been our business since there.
Starting from hearing the request of clients, proposal, designing, fabrication and installation are provided as one-stop service.
We also provide maintenance and repair service after starting observation, of course not only new production. All the processes are concluded in our factory and these experiences are feedbacked for our progress.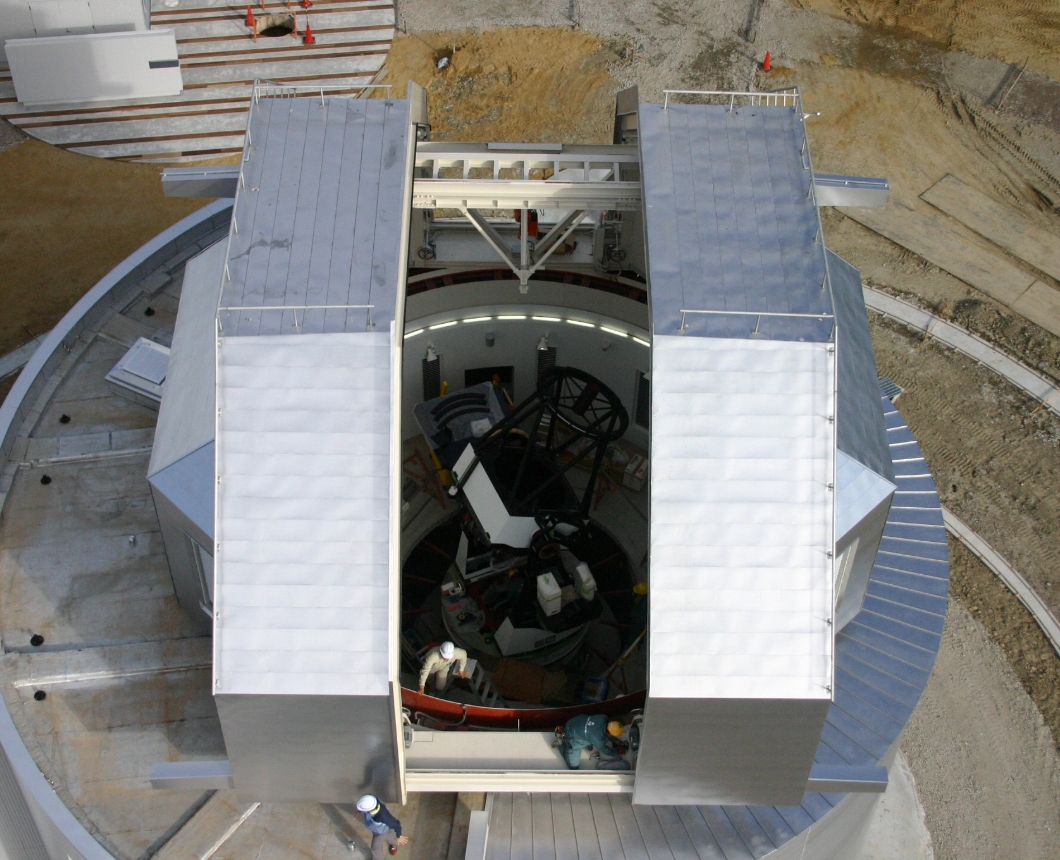 Answer to Customers Requirement by
our Progressing Telescopes
The development of observation technology has been revealing "new" stars, objects and events invisible before. And it is still evolving day by day.
As developing the science, the requirement reaches higher and higher. Our theme is how to answer it and create something valuable as a professional provider.
We, Nishimura Co., Ltd., will improve our skill and keep contribution to science of people as a professional team.